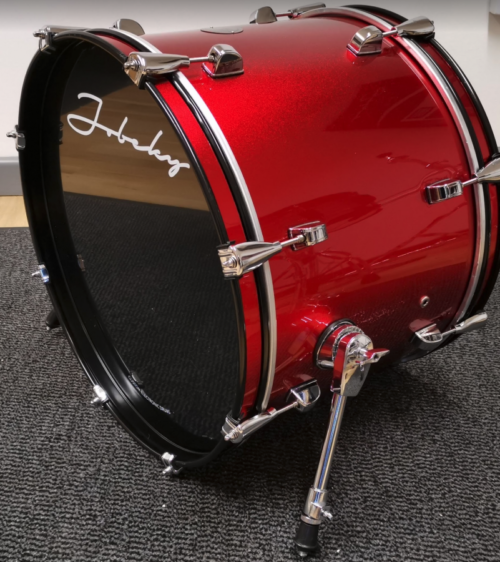 Prestige Custom 20″ Electronic Bass Drum
£449.00
Model: 20″inch bass drum
Shipping Weight: 12kg
Manufactured by: Jobeky
Standard custom fusion gives you complete control over your finish!!
Description
20″ Bass Drum
Jobekys 20″ Bass drum gives the look of an acoustic bass drum without taking up the same amount of depth. Our propriatory 'Quiet Play Zone' where we interface the mesh head and our trigger optimises responce, whilst minimising unwanted bounce back. The 20″ inch  really responds like a true acoustic bass!
The following is included as standard:
Unique technology package
High grade poplar shell
8 Lug design
Streamlined Bass Drum Claws
Heavy duty telescopic bass drum spurs
Jobeky 1 year warranty
---
Only logged in customers who have purchased this product may leave a review.