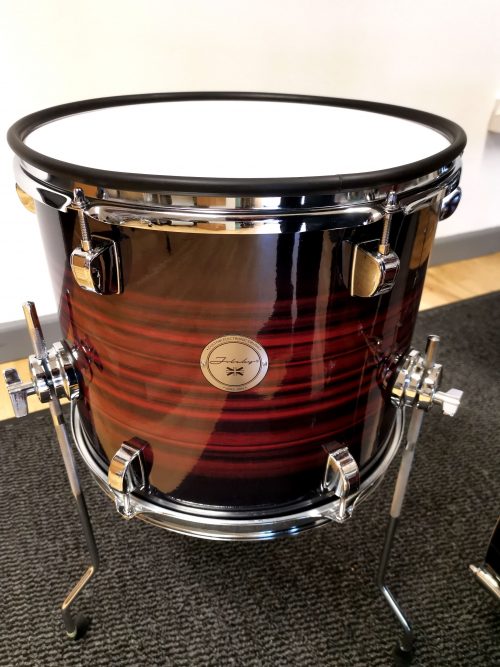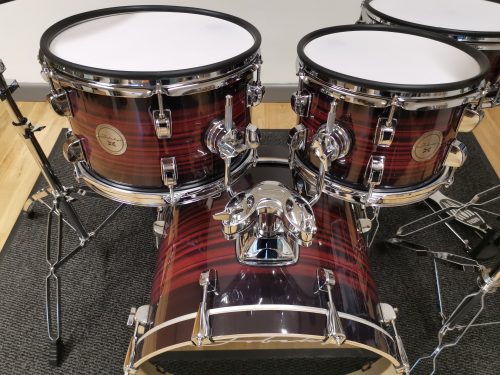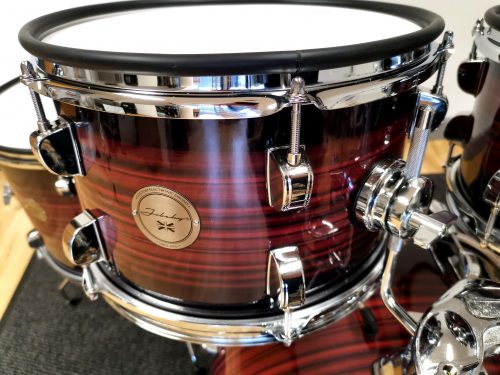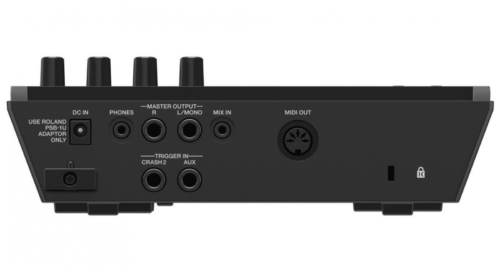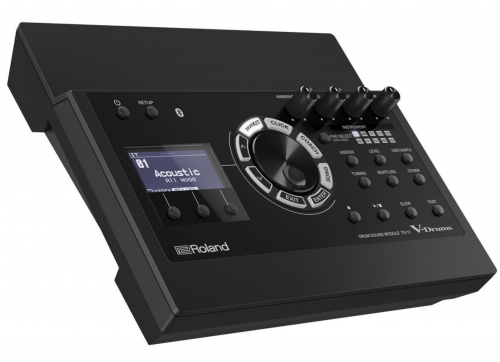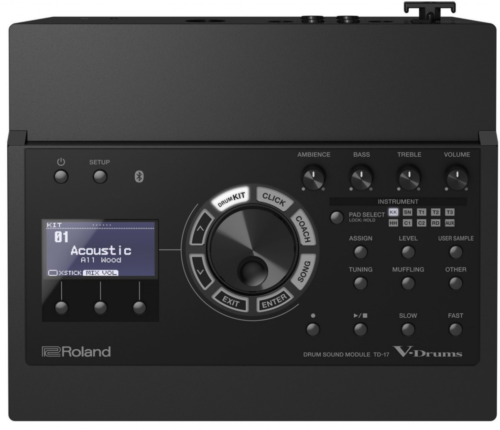 * NEW *Jobeky Roland TD-17 Compact Pro Electronic Drum Kit
£2,549.00
Shipping Weight: 37kg
Manufactured by: Jobeky
Compact Pro gives you complete control over your finish!!
Description
Compact Pro gives you complete control over your finish, from stunning wraps !!
We at Jobeky pride our self by giving you the best electronic drums on the planet but also affordable! Our new COMPACT PRO range gives you this plus more! The COMPACT PRO range is fitted with our ERT triggering system and comes with 2 ply premium mesh heads! Fully responsive across each drum without any loss of sensitivity! All in fusion sizes to give you that real feel like playing an acoustic drum set! Our ERT triggering system is different to any trigger system available in any electronic drums and was developed by Jobeky to give you that optimum playing experience. If you have any questions about any of our products please don't hesitate to contact us.
Let us take a look at some of the features of the Jobeky COMPACT PRO
*Basswood/Birch mixed shell material 7.5mm
*Full Acoustic size shell pack
* NEW *low profile bullet style mounted lug boxes
*All toms come with dual zone feature (head and rim ) with our Jobeky ERT triggering system
*Each drum is fitted with our 2ply  premium mesh heads
*Snare and toms come with pro rubber rim which is removable.
*Jobeky 1/4 inch jack connector designed by us for easy connection
*Omni-ball 3 way tom tom holder
*Heavy duty bass drum claws and  spurs
Jobeky COMPACT PRO kit package with Roland TD-17:
eDrums:
10×7 dual-zone rack tom ( dual-zone)
12×8 dual-zone rack tom ( dual-zone ) 
14×12 dual-zone with floor tom with legs
14×5.5 dual-zone snare drum
20×16 bass drum
600 series stands:
snare stand
hi-hat stand
cymbal stand
cymbal boom stand
bass drum tom holder
JOBEKY LOW VOLUME CYMBALS
14″ 1 PIECE HI-HAT AND CONTROLLER
16″ DUAL CRASH
18″ 3 ZONE RIDE
Roland TD-17 V-Drums Sound Module Details
Dynamic Prismatic Sound Modeling for Professional Performance
The Roland TD-17 V-Drums Sound Module includes a wide array of 50 high quality preset kits that feature Roland's Prismatic Sound Modeling. This feature was first introduced in Roland's TD-50 series, their top of the range, flagship V-Drums kits. Prismatic Sound Modeling conveys every element of your performance in thrilling detail. The sounds accurately reproduce the character and tone you input in your playing style as if you were playing an acoustic kit, such as natural tone changes that vary depending on where you hit the pad or the cymbal and how hard you're playing. Combine this with Roland's high quality V-Drums trigger accuracy and you're guaranteed an expressive and resonant playing experience with incredibly authentic drum sounds and a playing feel to match.
Interactive Improvement Tools
The Roland TD-17 V-Drums Sound Module includes a wide variety of in-depth, easy-to-use training functions and interactive learning and improvement tools that encourage the development of both basic and demanding skills and make practice fun and productive. Players can work on time keeping with several Coach Mode exercises, build on stamina with daily exercise routines with the Warm-Up menu and capture progress and identify weak points that need working on with the onboard recorder. The TD-17 Module also features the integration with Melodics for V-Drums, a Windows/Mac application that provides a large selection of free drum lessons to work on rhythm, timing and muscle memory.
Direct Bluetooth Connection
The Roland TD-17 V-Drums Sound Module includes a rarely found feature in electronic drums, Bluetooth connectivity. This allows you to directly stream music to your V-Drums kit, letting you play along to your favourite sounds, as well as allowing you to rehearse songs you'll be playing live. The module features a handy holding slot for your smartphone. You can even record your performances and listen back to them, allowing you to identify where you need to improve.
Features
Expressive and dynamic sound inherited from Prismatic Sound Modeling technology from the TD-50 series
High speed response with wide dynamic range and high resolution tonal changes
Authentic hi-hat sound with smooth open to closed pedal control, and bow/edge tonal detection
Bluetooth audio allows for wireless audio streaming from your smartphone
Coach functions support your daily exercises and warm-up routines
Playback audio files from the SD card slot
Ambience control and variation to recreate venues from small stages to large halls
Import samples, assign them to any pad and layer them with internal sounds for deeper customisation
Compatible with Melodics for V-Drums to improve time keeping
USB port for connecting to your computer for music production
Specifications
Drum Kits: 100, 50 Preset
Instrument Sounds: 310
Instrument Parameters: Volume, Pan, Tuning, Muffling, Snare Buzz & Strainer
User Samples:

Internal Memory Size: 32MB
Number of User Samples: 100 (includes preloaded user samples)
Total Sound Length: 24 Minutes in Mono, 12 Minutes in Stereo
File Format: WAV (44.1kHz, 16/24 bits)

Kit Effects:

Ambience: 25 Types
Multi Effect: 30 Types
Pad Equaliser: 3 Band (low, mid, high)

Master Effect: Equaliser, 2 Band (Bass, Treble)
Internal Songs: 7
Song Player: File Format: WAV (44.1kHz, 16/24 bits), MP3 through SD card
Recorder:

Maximum Length: 60 Minutes (temporary recording without SD card: 3 minutes)
File Format: WAV (44.1kHz, 16 bits)

Display: 128 x 64 Graphic Type LCD (with back-light)
External Memory: SD Card (SDHC supported)
Connectors:

Trigger Input Connector: 1 (DB-25 type) (Kick, Snare, Tom 1, Tom 2, Tom 3, Hi-Hat, Crash 1, Ride, Ride Bell, Hi-Hat Control)
Trigger In Jack: 2 (Crash 2, AUX) (1/4-inch TRS phone type)
Master Output Jack: 2 (L/Mono, R) (stereo 1/4-inch phone type)
Phones Jack: 1 (stereo miniature phone type)
Mix In Jack: 1 (stereo miniature phone type)
MIDI Out Jack: 1
USB Computer Jack: 1

USB Computer Jack:
USB Audio:

Sampling Rate (Original): 44.1kHz
Sampling Rate (with sampling rate converter): 96 kHz, 48 kHz
Recording Channels: 2 (1 stereo)
Playback Channels: 2 (1 stereo)

Power Supply: AC Adaptor (DC 9V)
Current Draw: 409 mA
Accessories:

Sound Module Mount
AC Adaptor
Special Connection Cable
Owner's Manual
'Using The Unit Safely' Leaflet
cables for edrums and cymbals
Configuration:
The Jobeky COMPACT PRO kit is supplied as standard with our latest series of toms, including 10×7″ 12×8″, 14×12″ floor tom on legs, one 14×5.5″ snare drum all dual zone and 20×16″ bass drum
Jobeky 600 series Hardware: We provide our new heavy-duty stands with a polished chrome finish, heavy OMNI-BALL tom holder which allow perfect positioning of your toms with the minimum of fuss mounted on the bass drum For maximum flexibility, we also provide with the kit, snare stand, hi-hat stand, 1x straight cymbal stand 1 x boom cymbal stand.
Electronic Bass Drum:  20" x 16" constructed to our exacting internal standards using an all 7.5mm wood shell, and a 16 lug design with a traditional hoop and claw. Finally, an electronic bass drum looks like a real acoustic! Featuring almost silent play mesh heads, and with an amazing performance level this bass drum really turns heads,( Optional )Wire-in-wire-out technology built into the bass drum for easy connection of the rack toms, the genius idea gives your more control over your cables for better cable management!
Construction: The Jobeky COMPACT PRO offers extraordinary strength and rigidity when set up, but is also lightweight and easy to transport. This kit a truly stunning CenterPoint of any practice room or stage. This setup can handle the hardest of heavy hitters without ever missing a beat!
---
Only logged in customers who have purchased this product may leave a review.