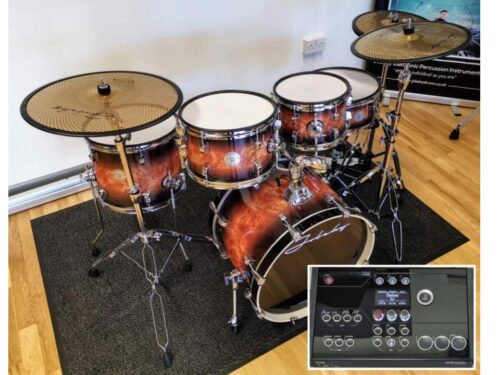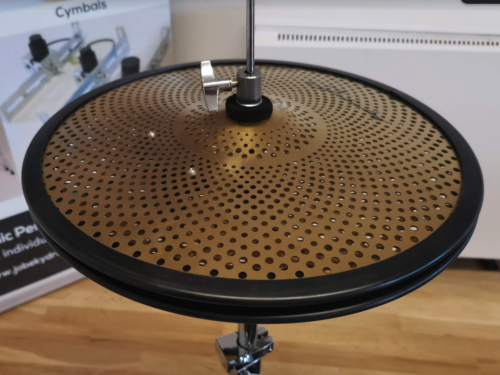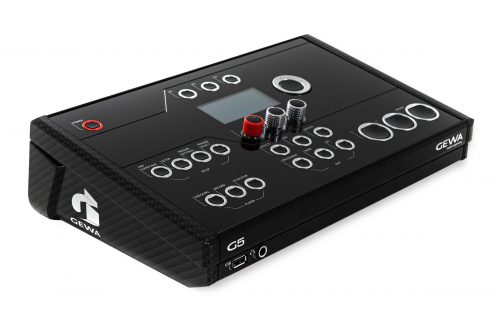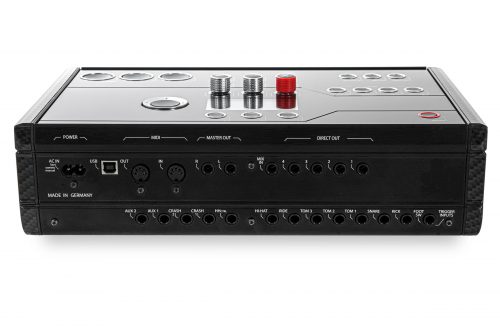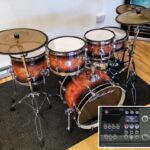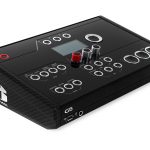 *NEW *Jobeky GEWA G5 Compact Pro Electronic Drum Kit
£2,740.00
Shipping Weight: 37kg
Manufactured by: Jobeky
Description
Compact Pro  gives you complete control over your finish, from stunning wraps !!
We at Jobeky pride our self by giving you the best electronic drums on the planet but also affordable! Our new COMPACT PRO range gives you this plus more! The COMPACT PRO range is fitted with our ERT triggering system and comes with 2ply premium mesh heads! Fully responsive across each drum without any loss of sensitivity! All in fusion sizes to give you that real feel like playing an acoustic drum set! Our ERT triggering system is different to any trigger system available in any electronic drums and was developed by Jobeky to give you that optimum playing experience. If you have any questions about any of our products please don't hesitate to contact us.
Let us take a look at some of the features of the Jobeky COMPACT PRO
*Basswood /birch mixed shell material 7.5mm Acoustic size shell pack
*low profile bullet style mounted lug boxes
*All toms come with dual zone feature (head and rim ) with our Jobeky ERT triggering system
*Each drum is fitted with Jobeky  premium 2 ply mesh head
*Snare and toms come with pro rubber rim which is removable.
*Jobeky 1/4 inch jack connector designed by us for easy connection
*Omni-ball 3 way tom holder
*Heavy-duty bass drum claws and  spurs
Jobeky COMPACT PRO kit package with GEWA G5
eDrums:
10×7 dual zone rack tom ( dual zone)
12×8 dual zone rack tom ( dual zone )
14×12 dual zone with floor tom with legs
14×5.5  dual-zone snare drum
20×16 bass drum
600 series stands:
snare stand
hi-hat stand
cymbal stand
cymbal boom stand
bass drum tom tom holder
JOBEKY LOW VOLUME CYMBALS:
14″ 2 PIECE DUAL ZONE HI-HAT AND CONTROLLER
18″ DUAL CRASH
20″ 3 ZONE RIDE
cables for edrums and cymbals
GEWA G5 Drum Module

Same sound and trigger engine as in the GEWA G9

901 Instruments

40 Preset kits

128 User preset kits

Up to 1000 single samples per instrument

High-resolution multilayer samples recorded at the Funkhaus Studio in Berlin and elsewhere

3D Sonic Image for a realistic room sound

Bluetooth audio and MIDI

Up to 100 WAV samples can be imported – maximum length 70 minutes mono / 35 minutes stereo

Realtime WAV recorder

Compressor and fully parametric 3-band EQ for each pad

Compressor and 4-band EQ for each output

Effect banks: Ambient, Instrument Reverb, Room Reverb, Multi-FX

12 Different types of Room Reverb

9 Multi-effects

12x 6.3 mm jack trigger inputs – fully compatible with pads from other manufacturers

2x 6.3 mm jack master outputs

4x 6.3 mm jack direct outputs

1x 6.3 mm jack headphone output

1x 6.3 mm jack mix input

MIDI IN/OUT/THROUGH

USB MIDI (e.g. for use with VST plug-ins) + USB audio (2IN / 6OUT)
State-of-the-art electronic drum technology
The GEWA G5 features the same library as its bigger brother, the GEWA G9, and thus offers 901 sounds that were recorded in locations including Berlin's Funkhaus and have been arranged into 40 kits. The highly-detailed multi-channel samples comprise up to 100 velocity layers per instrument, which produces a natural and dynamic sound response that can be tailored to the player's own style using the multiple velocity curve presets that are provided for each pad. With separate channels and a versatile effects suite including additional reverb, in-depth customisation of the overall sound is possible, and users can save up to 128 of their own presets as well as import their own sound samples.
A wealth of interfaces
Even though the GEWA G5 doesn't have quite as many interfaces as the G9, it is still optimally equipped for all manner of situations. Alongside its main output, the sound module features a headphone output and four direct outputs that, in combination with the internal routing matrix, make it possible to create complex live setups. A Bluetooth interface is also included that lets you connect your smartphone for music playback, which can also be done using the regular analogue input or a USB flashdrive. The latter can also be used to record tracks with the onboard Quick Record function, in addition to which an additional USB interface is provided on the back panel, making the module a simple two-in/two-out audio interface that supports MIDI via USB. To top it all off, the module also includes a MIDI interface with conventional DIN connections.
---
Only logged in customers who have purchased this product may leave a review.