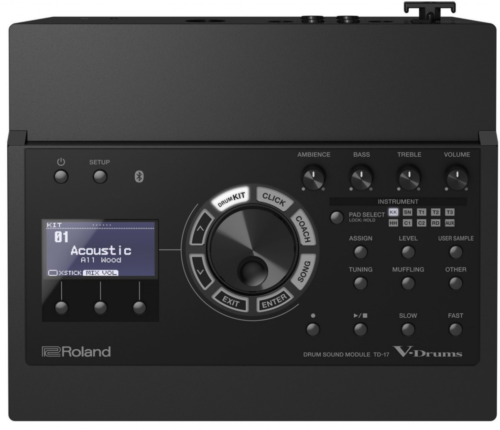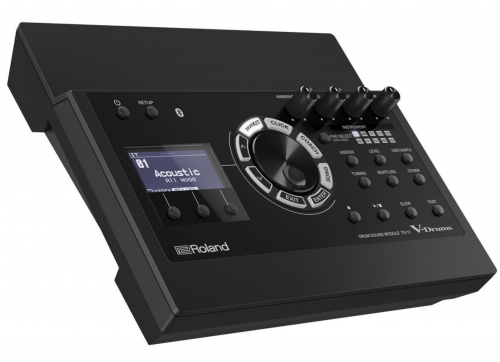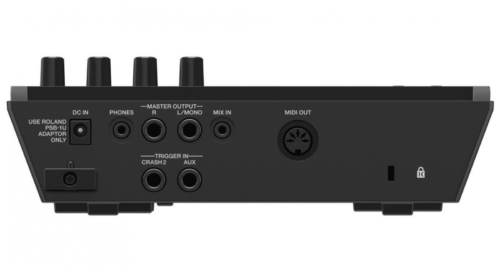 Roland TD-17 Module
£629.00
Description
Find the Perfect Kit for the Music You Play The TD-17 module includes 50 premium quality drum kits for a range of professional musical scenarios. The warm, wooden vibes of 'Acoustic'. The small-but-tight 'Compact' which captures the sound of smaller stages. The wide-open expanse of 'Arena Stage'. The clarity of "Studio" which is perfect for recording. The richness of "Fat Rock" or the intensity of "Speed Metal"…whatever music gets you going, the TD-17 will help you get there.
Create Your Very Own Signature Drum Kit Today's pro drummers craft their signature drum sounds by layering many sound elements; a snare sound is made by layering different snare sounds, each with their respective attack elements, ambience and so on. The TD-17 also lets you create your signature drum kit, by using onboard pitch control, EQ, effects and more.
Import Samples and Sound Just Like the Record For some performances, you simply have to use a specific sound. The TD-17 module can import samples so you can trigger original single-shot drum samples, or introduce entire audio phrases, sequences or vocals. Imported samples can even be mixed and layered with internal TD-17 sounds, to create a powerful and full drum sound that matches the real thing.
*VH-10 Hi-hat cymbal with natural motion and open/close detection helps learn hi-hat control
*Natural, rich and dynamic drum sounds, inherited from flagship TD-50 sound engine
*Learn expressive foot control and pedal technique with the KD-10 Kick pad
*Improve your sense of time with Time Check and Quiet Count as part of Coach Mode
*Enjoy playing along with your favourite tunes by streaming audio from your smartphone to the TD-17 via Bluetooth® audio
* Choose a kit that matches the tune or style you're playing, from 50 premium preset drum kits
*Adjust the ambience of each kit to match the venues you perform at
*Customize the preset drum kits to match your preferred drum sound
*Import your own samples for a drum sound that matches the original recording
*Watch video lessons on your smartphone and play along, while the audio comes through the headphones via Bluetooth
*Develop your playing and timing with free to download 'Melodics for V-Drums' software (PC/Mac)
---
Only logged in customers who have purchased this product may leave a review.